KENYA PROGRAM MANAGER
We are searching for the perfect candidate to be our next Kenya Field Program Manager! Do you have what it takes? Or, do you know someone who does? We want to hear from you!
This is a volunteer position – a stipend will be provided to cover basic living expenses: food, lodging, transport and mobile phone.
Location: Nyanchonori, Kenya.  (Near Kisii)
Length of appointment: at least 3 continuous months
Start of appointment: January 2020  (time is flexible)
Application Deadline: September 30, 2019
Seeds to Sew International, Inc, is seeking a Field Program Manager for its operations in Kenya. Working with the local leadership, s/he will work with groups of women and girls, and will be responsible for managing all aspects of Seeds to Sew programs within the community and will drive on-going operations associated with the programs. S/he will serve as a main communication with the US-based team and will be managing programs with an eye towards continuous improvement in our field operations.
Specific responsibilities are as follows:
Encourage and work with participants in the program
Establish and maintain controls related to program resources, maintain accurate books, records, and documentation.
Track and record participant activity on a daily basis
Monitor and report participant progress on a weekly basis
Provide participant account reconciliations for payments owed/received
Coordinate the distribution of raw materials to participants (tracking fabrics/ribbons distributed vs. products delivered)
Provide feedback to US operations re: inventory, needed materials, shipments received, shipments out etc.
Inspect and serve as quality control on all completed items
Coordinate logistics of materials/products being shipped in/out (travel to Kilgoris or Kisii to pick up parcels and/or ship out; travel to Nairobi and Nyeri as required, etc)
Coordinate maintenance on sewing machines
Assist participants in opening bank accounts and successfully managing proceeds
Assist in ensuring proper recording, receipt tracking, and reconciliation of all expenditures made on behalf of girls in the Enkisoma program
Ensure that the distribution of proceeds are delivered appropriately and to the correct participant
Ensure transparency of all details of the operations, including thorough documentation of processes and procedures, communicate with outside investors, auditors as requested
Develop partnerships with other non-profit organizations to expand opportunities for participants and members of the community to gain additional training and education in areas related to health, farming, trade/commerce.
Coordinate activities and facilitate communication with the local Kenyan schools, program participants and the community to assist in outreach efforts in the US. (letter exchange, thank you photos/correspondence, etc.)
Take pictures and document activities and progress
Provide oversight and to interns and help coordinate visitors' stay
Work with women and girls in the village/ help them advocate for their rights.
Suggest improvements to process and assist in the streamlining and scaling of operations to other locations.
The successful candidate will have the following qualifications:
Excellent people skills – individual must have the ability to relate to all types of individuals, and must be able to interface diplomatically and lead effectively with soft authority.
Prior experience traveling to remote areas in the developing world; willingness to live 'off the land' with minimal western-country comforts.
Strong communication skills are a must; ability to read/write English, with some communication skills in Swahili preferable and/or willingness to learn.
Familiarity with political dynamics among tribes in the region is extremely valuable
This role is a leadership position, so individual must be trustworthy, hardworking, and must set the example for the women in the program.
Individual must be comfortable living in Nyanchonori and must feel comfortable engaging with the local community, away from creature comforts such as reliable electricity, running water, flush toilets, etc.
Individual must feel passionate about the rights of women and girls and must feel comfortable working with women/girls and acting in their best interest.
A degree from a 2 or 4-year college or university, or equivalent experience/education.
Excellent computer skills, including MS Word and Excel
Good math skills, ability to perform basic accounting calculations
Interested applicants should email their resume to [email protected] along with a letter expressing their interest in the role, listing their previous travel experience and reasons why they think they should be selected for the role.
OTHER VOLUNTEER OPPORTUNITIES

Do you occasionally have spare time, would like to get involved but don't want to commit to an internship? Sign up to be our volunteer! As we are an all-volunteer organization, we rely on volunteers heavily, and appreciate every single moment you can spare in helping us to grow.
We have many volunteer opportunities to fit your interests and schedule. You can help with anything from vending at various events, working at our Hopewell shop, picking up and sorting fabric donations, replenishing products for sale at re-sellers, business development, data entry, inventory sorting, and more. Please fill out this APPLICATION and send to us at [email protected]
If you have volunteered with us in the past, check out our Signup Genius page for the current needs. Please only sign up if you are 100% sure you can commit to the slot for which you sign up.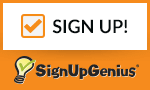 If you have a special skill and would like to offer your services, let us know! As we are a 501(c)(3) non-profit, your donation in-kind is tax-deductible to the fullest extent of law.
WE LOVE TO SHARE OUR PASSION
We love to partner with houses of worship and educational institutions. Would your school or university welcome an organization such as ours to share experiences related to social entrepreneurship or participate in a joint fundraiser? We often present to schools or churches on topics of social justice and service learning initiatives. Contact us today with your ideas!   [email protected]